Promote Women's Empowerment and Education
Completed Projects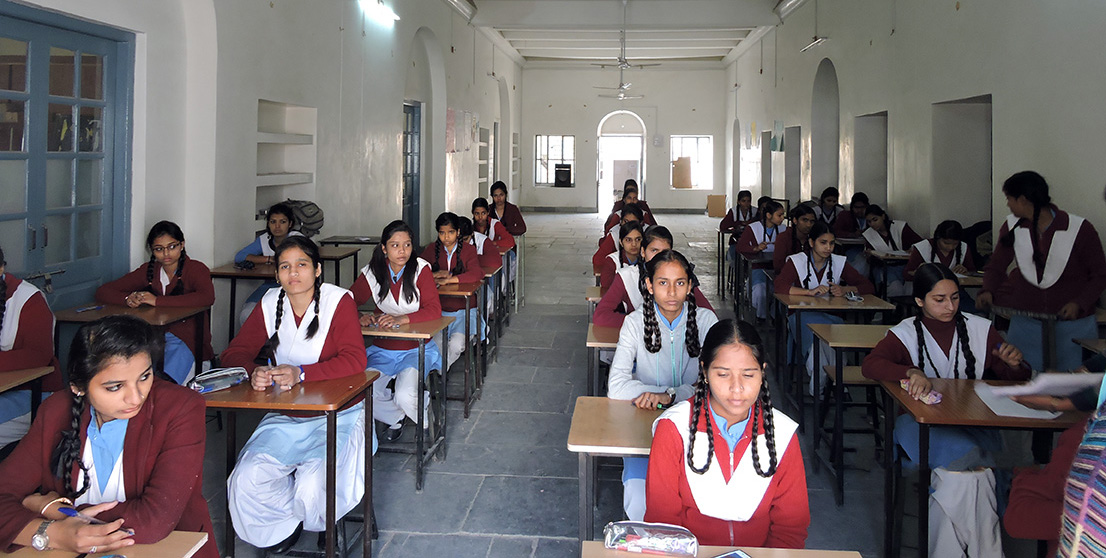 We strongly feel that education is the one thing every child in the world deserves. But it breaks our heart to know that more than 3 million children are living on the streets of India and about 50% children still long for a school. Promoting education is the only answer. If the thought of brightening a child's future inspires you, you can help us build and aid more schools like Government Girls' Senior Secondary School (GSSS).
The Story of Government Girls' Senior Secondary School (GSSS)
Project Location: Government Girls' Senior Secondary School, Jagdish Chowk, Udaipur, Rajasthan, India
Background & Overview:
Government Girls' Senior Secondary School has an emotional connection with the House of Mewar. When girls' education was not a popular idea, most girls grew up doing household work and getting married at a young age, Maharana Shambhu Singhji of Udaipur brought a wave of change.
Maharana Shambhu Singhji took an unconventional step and constructed Maharana Girls High School in 1864 A.D. at Jagdish Chowk, Udaipur. Today, this school comes under the Directorate of Education, Government of Rajasthan, Bikaner and is a place where 500 girl students learn with a dream of a better life.
But over the years, it became a distant dream for these girls – with classrooms, building, entrance, utilities, and laboratories on their way of becoming ruins. The school no longer looked like a school. With the historical connect and the idea of empowering these girl students, it has become a project of choice for our team.
Our Objective:
Our task ahead is to upgrade the educational environment and infrastructure for school children. With the help of Maharana of Mewar Charitable Foundation (MMCF), we have already started repairing and restoring the building, laboratories, and utilities. We plan to bring aboard more help and continue the development of GSSS to make it an ideal school.
Our Promise:
We will send you a periodic newsletter to keep you updated and you can also, at anytime, review our work and the difference your help is making. For our prime supporters who will support the project in its entirety, we would like to take the opportunity to display their name on our website and on the plaque at the entrance of the school to appreciate and acknowledge their help and to inspire others.
Budget: $75,000
Thank you for your donations, through which we have successfully helped the conservation work of administrative block, restored the western open courtyard, developed a science and mathematics laboratory, and advanced learning facilities for children.