Preserve Cultural Heritage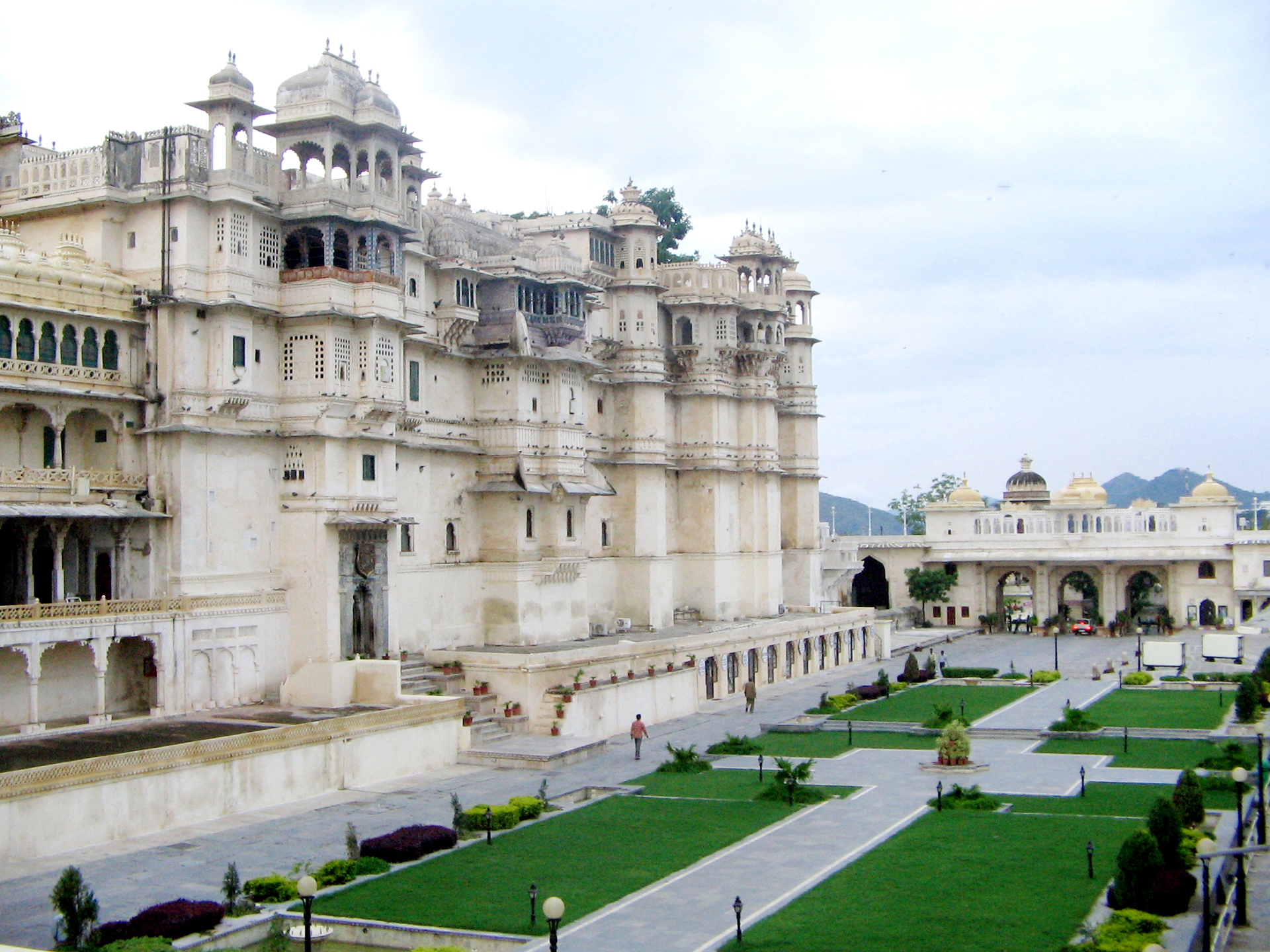 We are proud to support an upcoming groundbreaking international exhibition where paintings and photos from Udaipur will be featured outside of India for the first time.
The exhibition will be at the Smithsonian's National Museum of Asian Art in Washington DC from November 19th, 2022 to May 14th, 2023 and is organized in collaboration with The City Palace Museum, Udaipur, India, administered by The Maharana of Mewar Charitable Foundation, with support from Friends of Mewar. Following these dates, the exhibition will shift to The Cleveland Museum of Art in Cleveland, Ohio from June 10th, 2023 to September 10th, 2023.
With dazzling paintings on paper and cloth, dating back to the 18th century, the exhibition reveals how artists in Udaipur conveyed emotions, depicted places, celebrated water resources, and fostered personal bonds in the rapidly changing political and cultural landscapes of early modern South Asia. It's organized as a journey that begins at Udaipur's center and continues outward: first to the city, then to the countryside, and finally to the cosmos. Together they form a unique aspect of the living cultural heritage of Mewar.
The exhibition that is being co-curated by Dr. Debra Diamond (Curator of South and South East Asian Art) and Dr. Dipti Khera (Assistant Professor of South Asian Art at New York University) along with support from Dr. Neeraja Poddar (Chief Curator at City Palace Museum Udaipur, India on behalf of The Maharana of Mewar Charitable Foundation).
Our goal is to ensure the incredible pieces are conserved and continue to delight admirers for posterity as they tell stories about the history, culture, people, art, and architecture of Mewar from a unique living cultural heritage perspective.
With your support we can sustain the culture and heritage of Mewar and add life to our mission to carry on our rich history of traditions for many generations to come!
One of our long-term projects is the digitization of old maps from across the archives of Maharana Mewar Research Institute (MMRI). By doing so, we can make the incredible treasure of knowledge and historical insights of Mewar available to scholars, historians, readers, and anyone interested in learning more about one of the world's oldest heritages.
The MMRI was started in 1985 by Shriji Arvind Singh Mewar to preserve the age-old manuscripts and maps of the royal family of Mewar. The institute houses seminal documents, drawings, and maps – some of which date back to the 17th century and is a treasure for both national and international scholars. Manual cataloging of all the archived documentation is already complete, so we are now in the digitization and transcription process. Research in these archives has contributed to the scholarly output of hundreds of academics.
Maharana of Mewar Charitable Foundation has initiated the work of digitization of around 2000 historic maps that depict the state of Mewar, the topographic survey of the state of Rajasthan (Rajputana) and central India, household maps, palace maps, place in and around Udaipur, railways in India, and more.
150 maps have been digitized by the Photographic Studio of Maharana of Mewar Charitable Foundation with Camera LINHOF KARDAN re – 4×5" and RENCAY archive Scanback – 312 Megapixels (1,248 Megapixels with plus option).
As of 2019, Mr. Lalit Kumar Pathak of Consultant Lalit Pathak Paper and Arts Conversation, New Delhi, and his team have been engaged in documentation, condition assessment, and scientific studies leading to the conservation of the maps. They have documented 1400 maps to date.
Contributions to this project will add greatly to scholarly facilitation and promote further research on Mewar, along with preserving and sharing the heritage with all interested!
At Udaipur's City Palace Museum, a wonderful juxtaposition of contemporary spirit and period vibes is witnessed each day. From the era of Maharana Udai Singh in the sixteenth century to the current custodian of House of Mewar, Shriji Arvind Singh Mewar – the intriguingly rich history of the world's oldest-serving dynasty attracts thousands of explorers, tourists, and scholars from all lands.
Maharana Mewar Research Institute (MMRI) has kept safe the daily accounts (also known as Haqiqat Bahidas) of several generations of Maharanas of Mewar. These books are the doors to understanding the lives and legends of people who formed the rich tapestry of this region. Currently published in the local dialect and Hindi, these documents need to be translated and published in English for a global audience.
With the help of experienced translators, MMRI has already published a series of books on the daily accounts of some of the most illustrated Maharanas of Mewar in Hindi from the local dialect Mewari and provide rich insights into the culture and history of Udaipur. We aim to take a step further and get these documents translated into English with the help of experienced writers and translators. This will not only connect us to a global readership but make way for new studies and discoveries for the world's historians and scholars.
This is another long term on-going project but some of the milestones we've achieved so far are as follows:
September 2012 – MMRI was able to launch the last part of the omnibus, in six part, of Maharana Fateh Singh.
August 2013 – The Haqiqat Bahida of Maharana Sajjan Singh was published.
January 2015 – The Haqiqat Bahida of Maharana Shambhu Singh was published.
February 2016 – The Haqiqat Bahida of Heir Apparent to the Ruler, Baojiraj Shri Bhupal Singh was published.
Currently, the MMRI staff and curatorial are working on the English translation of the Haqiqat Bahida of Maharana Sardar Singh, Maharana Swarup Singh and Maharana Bheem Singh.
We are excited to continue supporting this scholarship to preserve our cultural heritage and appreciate your support!
Chitram Ki Burj is a small square domed room in the Mardana Mahal of the City Palace Museum that is covered with exquisite paintings on its walls and ceilings. The room itself was constructed in the seventeenth century, and the paintings (likely from the nineteenth century) depict the city of Udaipur, palace spaces, and rituals of the Mewar rulers.
Various studies like stratigraphic examination, micro-chemical analysis of pigments, multispectral imaging, IR reflectography, UV fluorescence, and more are being planned in addition to customary photographic, graphic, and verbal documentation to ensure the conservation and better understanding of the painted narratives in Chitram Ki Burj that help us sustain the culture and heritage of Mewar.
The data gathered from the studies will give us substantial information on the material and techniques of these paintings, alteration products, and other subsequent interventions, so we can decide the most appropriate course of action.
The initiative was undertaken by Maharana of Mewar Charitable Foundation (MMCF) through supporting funds provided by Friends of Heritage Preservation. Comprehensive conservation work will be planned in the future after this detailed study and analysis under project expert, Mr. Sanjay Dhar, who is a Consultant Conservator at City Palace Museum, Udaipur.
Your support towards projects like this will help us preserve
The team at Maharana Mewar Research institute have been working tirelessly to document, digitize, and catalogue the insightful and priceless history of Mewar. This digitization has made a rich trove of knowledge available for a new round of scholarship and research.
Curators at the City Palace Museum in Udaipur need support to investigate this material for fresh insights and delve in the art, architectural, and cultural history of Mewar to collect never-known-before facts and stories for the world's scholars, academics, and visitors.
Significant collections within the museum have been identified as areas that need detailed attention and fresh research to make this invaluable work available to a larger audience. Your support towards the costs of curation will give way to newer discoveries and additions to the story of Mewar. Curators and researchers will also present their findings in local, national, and international forums.